Welcome! 
My Name is Jennifer Kathleen and I am the Founder of Beautiful Souls Academy where I offer instruction and professional guidance on Yoga, Meditation, Tarot, Mantra, Music, Guitar, and Singing. I am a certified Yoga Teacher, a professional singer and songwriter, and a professional Tarot Card Reader. 
Born in the U.S.A, I am currently residing in India, the birthplace of Classical Yoga. 
My purpose is to help guide you towards your highest self for the highest good of all.
Scroll Down to view a list of Free Resources to help you along your path.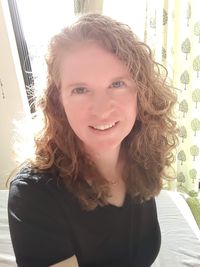 Join Our Memberships
YOGA CLUB is your Online Studio for Everything YOGA! Your subscription includes unlimited online yoga classes (both live and recorded) Individual Pose Instruction, Meditation, Building up to Inversions, Beyond the Mat, Glimpses of India and MORE!
The INSPIRED SOULS CLUB is an online community for the Spiritual Seeker looking for regular support and inspiration for a vibrant life. We reflect upon teachings from a variety of sources that focus on growing in compassion, working with the law of attraction, becoming more firmly rooted into the present moment, and releasing negative thought patterns.
TAROT CLUB - Launching October 1st!! Tarot Club is for Tarot enthusiasts, who use the Tarot as a tool for self development, where you will receive encouragement, support, knowledge and have plenty of fun too!! 
Beautiful Seekers Bundle - Gives you membership Tarot Club and the Inspired Souls Club at a reduced enrollment fee
I also offer Private online sessions in yoga and meditation as well as Tarot Readings.  Find more information in the page menu or contact me with questions at  jennifer@jenniferka.com 
Free Online Courses
Free Introductory Course which includes basic instruction on Meditation, The Breath, Your Voice, Yoga, the Chakras, and an example of the Weekly Reflection offered in the Inspired Souls Club. 
30 Day Plank Challenge - An easy way to increase your core strength gradually in less than 5 minutes a day. 
Easy Urban Homesteading - Enjoy the simple life with easy homesteading skills such as making your own yogurt, growing and propagating Basil, making delicious homemade pizza on the stove top instead of an oven, and more! 
चूल्हे के ऊपर बना पिज्जा ज़्यादा तेज़ और उतना ही स्वादिष्ट है जितना ओवन में बना पिज्जा! (This is an online course on making pizza on the stovetop for our Hindi speaking friends)
More Free Resources
How to Sing Better Instantly - Improve your Singing with These 3 Exercises
A Yoga Practice to Relieve Low Back Pain
Post Workout Yoga Stretch - Standing (15 minutes)
Post Workout Yoga Stretch - On the Mat (20 minutes)
Vigorous Yoga Flow (27 minutes)
You Are Enough - A Guided Meditation
Meditation on Observing the Train of Thoughts
Online Courses
Yoga, Meditation and Mantra
Meditation - A 21 Day Journey Explore 21 different meditation techniques offered in 15 minute sessions to motivate and inspire your practice.
More Happy - Less Stress Simple practices to reduce stress and anxiety and to increase your happiness.
Yoga for Beginners Learn foundational yoga poses that will increase flexibility, build strength and improve balance.
Exploring Mantras for Healing and Happiness Learn about the power of mantra through recordings, translations and instructions for use. Course includes 8 downloadable audio tracks of mantra singing.
Sequencing - For Yoga Teachers Learn how to link yoga poses together safely and smoothly to create a flowing yoga practice.
Voice, Music, Singing
Your Authentic Voice Unlock, understand and use your authentic voice. If you have ever felt that you have a "bad voice" (speaking or singing) this course is for you. 
Singing Fundamentals Improve your singing instantly with these proven methods for better singing. 
Your Voice - Your Truth This course is a combination of 'Your Authentic Voice" & "Exploring Mantras for Healing & Happiness" to help you understand your voice and use it to explore the healing & meditative vibrations of mantra 
Online Music Lessons 
I also offer Private online lessons for All Levels of Singers, and for Beginner and Intermediate Acoustic Guitar. 
 Contact me for more information at jennifer@jenniferka.com